DECORATIVE WALL PANELS SERVICES
Decorative Wall Panels Services in Surrey, New Westminster, Burnaby, North Vancouver, Coquitlam, Langley & Vancouver, BC Canada
Decorative wall panels have come a long way from the original "paneling".  In fact, they now come in a variety of 3D designs that really transform a room.  Decorative wall panels can be wood or other materials that bring depth into the room.  At times these panels can help with echo and sound as they can be made from absorbent fibers.  Decorative wall panels are becoming extremely popular in recent years.  We order and install decorative wall panels for homeowners and commercial property owners.  Let's take a look at the different options for your decorative wall panels.
3D wall Panels-Plant Fiber
Natural plant fiber wall panels are an environmentally option that absorbs sound and are made from crushed sugarcane stalk.  These panels can be left as they come or you can have them painted to match or be an accent wall.  These panels bring depth and dimension into the room.  They come in a variety of shapes and designs from squares, waves, moving sand look, various brick look, and more.  The bricks can be used to emulate an actual brick wall and painted to match as such.  These should really only be used indoor in non-moisture areas.  Bathrooms for example should probably shy away from Plant fiber materials as they will absorb the moisture which can ultimately lead to mildew and mold problems.
Similar to the plant fiber panels, these too should be installed in non-moisture areas and bathrooms should be avoided.  MDF, when wet can crumble and become a mess.  However, for the rest of the home, these are a wonderful option.  MDF is a material that many are familiar with.  It is the material that many lower-end furniture is made from.  It is durable when treated right and being on the wall it should hold up just fine.   Of course, MDF can be painted to match the room or as a fun accent wall.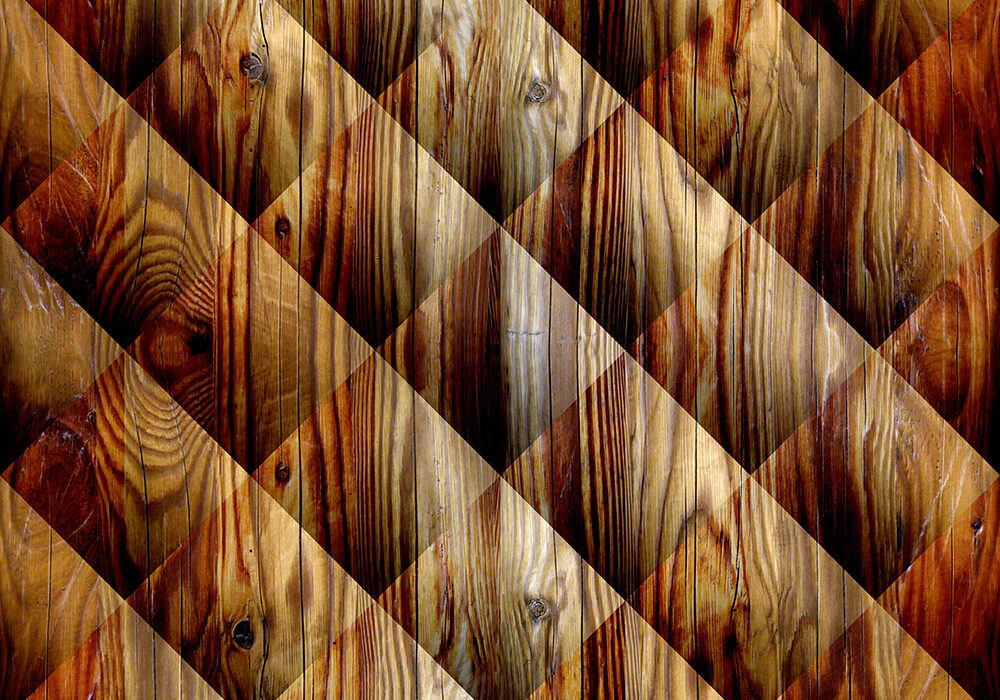 3D Mosaic wood panels turn out amazing. These are wood slats, which you might have seen before in homes.  This finish is becoming more and more popular.  3D wood panels come from a variety of woods as well as the thickness and height of the slates to get a different look each time.  The wood can be stained and/or painted to the desired colors. The different wood tones can be from light to very dark wood to meet just about any preference.  Similar to wood floors, this wood paneling can also come in laminated designs that are already finished for you.
While some homeowners possess the knowledge to install themselves, they lack the desire.  These panels can be tedious to install and must be done carefully so that they remain level across the wall.  The larger the wall the more tedious it can become to the average homeowner. We, however, have worked with these quite a bit in recent years and have come up with a plan that works well for us.  There are some basic tools involved when installing these panels such as a table saw, handheld saw, and utility knife.  These are tools of the trade and of course, we have them but not all homeowners do.  To purchase these tools can be quite costly, especially if you don't find yourself handy.
Things needed to install decorative wall panels
Other things needed for installation are a caulking gun, tape measure, construction adhesive, mastic adhesive, and a V-notch trowel.  For the finish touches you will of course needed primer and paint or varnish of some type.  To apply these finishing touches you will need brushes, rollers, and maybe even a paint sprayer, which will work best for those that have 3D designs.   However, if you have the work done for you, you won't need anything but a phone to call us up and let us know what look you are going for.
Did you see something online that you liked?  Often times our clients find something similar online that they are envisioning for their wall.  This is really helpful as we can see the finished look that you are trying to achieve.  This allows us to find the panels as well as the paint or varnish with ease.  We strive to give our clients the very best materials that will work for their project at the best prices.  We will not cut corners with our materials and want to build an accent wall that will last for years to come.
How to clean decorative wall panels
Because these walls are quite often 3D they can, over time, accumulate dust.  To keep them easy to dust and care for we do recommend that you put on a clear coat spray at the end that will make it easy for you to brush off the wall without messing up the finish or having to wipe each part individually.  To clean, start at the top with a feather duster or something similar that will brush the dust off.  Then, move across the wall and down slowly.  You will at the end have a pile of dust and dirt on the floor the can be swept up or vacuumed.
For the primer, it is recommended that you use a Class A Fire retardant.  The materials that these panels are made from are quite often very flammable and cause a small fire to get out of control rapidly.  Things of the plant-based one similar to cardboard.  This is going to accelerate a fire, should one break out.  However, if you have a fire retardant on the paneling you will have less worry about this.
If you are looking at doing something fun and original to a wall in your home, we are here to help.  We have installed various decorative wall paneling in homes as well as office buildings and restaurants.  These walls are fun and bring in another level of dimension that no other type of decor can.  They can be made as amazing accent walls are great conversation starters.  Call today and we would be happy to discuss your next up-and-coming project.
Some important points we focus on
We know that it is crucial to be reliable and consistent when completing a property services job. Reliability means doing what was promised, and we always do what we promise!
Our service crews consist of high-quality professionals with extensive knowledge of property service repair and maintenance processes. The quality you will receive on your property service project is guaranteed to match or exceed expectations. We will leave your home in pristine condition once we are finished.
We have a high value for integrity when dealing with our customers, vendors, and service crews. We strive to always do what we say. We treasure our good reputation and proudly stand behind all of our work, so you can have complete confidence in the trust you place in us.